Best Pizza in Bartlett, TN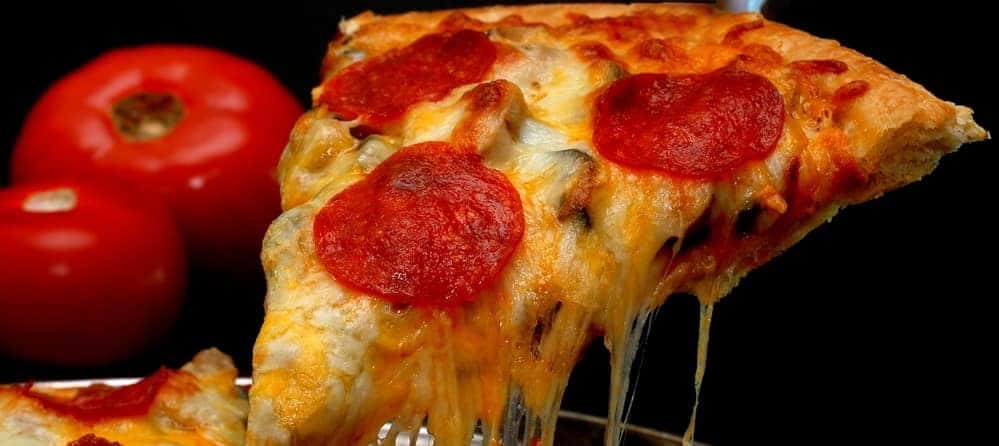 In Bartlett, you have a lot of choices for pizza. A favorite food for many people, pizza is created from many different recipes store to store. Rather than heading to Pizza Hut or Papa John's in Arlington, head to one of these unique local spots the next time you go out for a bit to eat. If we missed your favorite pizza joint, let us know! We've rounded up some of our favorite Bartlett pizza places and Italian restaurants to help you find your new regular spot and move beyond the typical Pizza Hut fare.
Marco's Pizza
Whether dine in or carry out, Marco's Pizza caters to pizza-loving hearts with handmade pies made the Italian way. Their sauce and dough are made fresh in-store every day, elevating the experience. Build your own or go with local favorite flavors Pepperoni Magnifico or White Cheezy for slices that satisfy.
Exline's Best Pizza in Town
If you're looking for a versatile option, head to Exline's Best Pizza in Town! This pizzeria serves pizza (of course), pasta, sandwiches, nachos, and wings, so there's something for everyone. If you're searching for good pizza and a relaxed atmosphere for your next Memphis night out, this is an excellent option.
Isabella's Pizza
If you're looking for New York style pizza, try Isabella's Pizza on Bartlett Boulevard in Bartlett. For over two decades Isabelle's Pizza has been serving delicious pizza made from fresh, high-quality ingredients. With a full-service kitchen, Isabell's Pizza also offers in house dining for their guests so you can have a relaxing lunch or dinner with your friends and family. See their full menu so you can decide in advance what you'll try!
Pizza Social
Artisan crafted pizza awaits at one of the best restaurants in Bartlett: Pizza Social. A casual atmosphere designed to help bring family and friends together, this unique Bartlett restaurant offers quirky flavors such as the Farmer's Daughter, Queen Margherita, and Greenbottom, plus lots of tasty starters and salads.
Little Italy Pizza
Little Italy Pizza has everything you would hope for in a pizzeria: great tasting pies, classic Italian sides, and pastas, salads, and subs. With recent menu additions such as chicken parmigiana and lasagna, there's always something new to try at this charming spot
Three Guys Pizza Pies
Three Guys Pizza Pies is local homemade pizza that's made from scratch each day. Located on Highway 64, Three Guys Pizza Pies serves it's pizza in a friendly and welcoming environment that encourages you to catch up with your friends and family while you enjoy your food. Three Guys Pizza Pies also has catering available for all group sizes, along with online ordering. Check out their daily specials for great savings on top of great pizza.
Milano's Pizza
A short drive to Memphis will bring you to Milano's Pizza, known for their pizza rolls, sub sandwiches, and double-crust stuffed pizza. You'll also find a large selection of pastas, including lobster ravioli, baked ziti, and fettucini alfredo. This long-running Italian counter-service eatery offers its customers pizza, pasta, and subs — what more could you need? This is the perfect option for pizza by the slice when you're in a hurry.
Explore Bartlett and Beyond!
Wolfchase Honda is proud to be part of the Bartlett community, and we love discovering new places to eat, relax, and enjoy a fun time. In addition to some great pizza places in Barlett, there's plenty to explore. Whether you're looking for some authentic Memphis BBQ, great local music, things to do in Memphis or Bartlett, or a nice place to stay in town, we're here to help! Contact us today if you're looking for a new car to get around Bartlett today!
More From Wolfchase Honda
In Bartlett, you have a lot of choices for pizza. A favorite food for many people, pizza is created from many different recipes store to store. Rather than heading to Pizza Hut or Papa John's in Arlington, head to one of these unique local spots the next time you go out for a bit to…

Taking a trip to the Home of Blues or in town for a holiday? In addition to great BBQ and soul-moving music, Memphis offers an assortment of unique experiences and accommodations for visitors from Cordova and beyond. Look past the big chains to experience one of these Memphis locals and get a true taste of…

Memphis, made famous by the king himself, is known for its rock 'n' roll and blues music long after Elvis Presley made his mark. The city is situated along the Mississippi River and offers plenty to do and see for locals and tourists alike. Whether you're looking for delicious Memphis BBQ, ready to hear some…