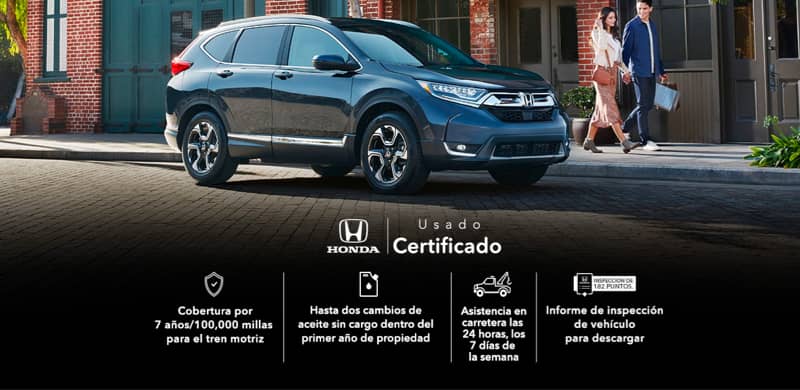 Usados Certificados Vehículos
Nada se compara con la calidad de un Honda. Ningún otro programa se le acerca.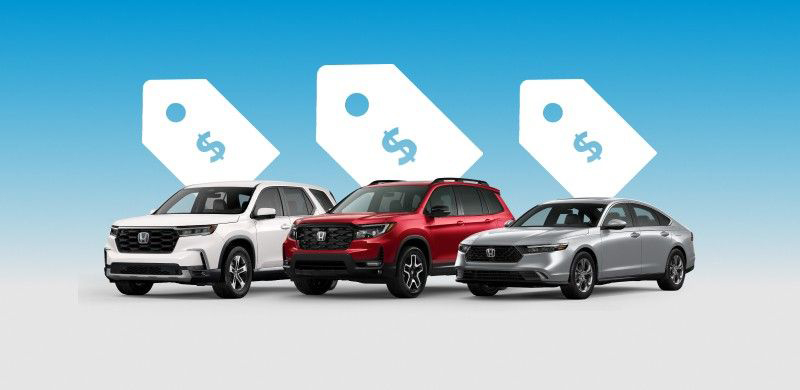 Ofertas Vigentes
Vea las ofertas actuales destacadas de este mes en los nuevos vehículos Honda.
Nuestras Reseñas
We are from Ashland City and travel to Memphis regularly for family. My mom's Odyssey caught a nail in the tire in the midst of a fall Friday afternoon as we arrived in town. Benjamin and his crew had it repaired in about ninety minutes and went "above and beyond" with outstanding work. My mom has had top-notch service from service departments in both Nashville and Memphis. High Five to Wolfchase Honda for making a vehicle headache go away quickly.
Great efficiency and concern
Abner Turner is the best. I have bought several cars from him and service is always great. One of the main reasons I started coming to Wolfchase Honda was because of him. Hondas are the best cars.
Skylar is my service advisor he always provide great customer service !!!!
I always have a great experience with Honda everytime i get with my advisor Dexter Alexander. He always breaks his neck to make sure we get great outstanding service. I highly recommend Dexter Alexander if you need any service done. He is going to take care of you for sure. He also very nice positive and over a great human being. Honda is blessed to have a great outstanding advisor like Dexter Alexander he is the best to ever do it.
My car would not turn over upon entry. Great way to start a Monday morning! Once I was able to get a boost, I headed over to Wolfchase Honda immediately. To my dismay, my normal Service Advisor (Dexter Alexander) was out of office. Donnie Fulkerson and Skylar Lewis immediately stepped up to the plate. After the diagnostic inspections, they were able to determine the issue in less than 4 hours. The same day, all the necessary parts were ordered. In 2 days, I received a call my car had been repaired before lunch. I was ready to hit the road again. As always I received Quality, Prompt, Reliable, and Outstanding Service, Thank you Donnie and Skylar!
John Tierney is my go-to guy when it comes to my cars. He takes care of me every time and I won't take my car to anyone else. He is honest, up front, and polite. Hands down the best service consultant out there! The customer attention and care I received from Wolfchase Honda cannot be matched. They even gave me snacks and a drink while I waited on my car to get done. Wonderful experiences at this dealership!!
Marcus Brown, Terrence Williams, William Thomas, and Daniel made my experience at Wolf Chase Honda very pleasant and comfortable. They all were Professional and Outstanding.
Great customer service and i got just what i wanted, definitely would recommend getting a car from there.
Mike, Omar and Reggie made the experience great. This is the sixth Odyssey that we have leased. Our experience from sales to service has always been top notch.
Mario Rossi always provides excellent service. He has solved so many problems with my almost 20 year old Honda Civic with over 160,000 miles. It looks like new & drives like new.
I bought my 1st Honda from Wolfchase Honda and because of the good service I received purchased my 2nd car from them. Wolfchase has continued giving good service.
We purchased our 2021 Honda CR-V in the midst of an interstate move from Georgia to Tennessee and without being anywhere near Wolfchase Honda. The entire experience was seamless with excellent customer service from start to finish. Our vehicle was delivered to us the day after we arrived in our new rural location. We would highly recommend the e-commerce method of purchasing a vehicle from Wolfchase.
Everyone was very friendly and helpful. I would have expected more taken off the list price and/or more for a trade in for my car.
The shuttle ride to a local restaurant while I waited for my car was superb and greatly appreciated. Not to mention the complimentary car wash. Thank you
The people at Wolfchase Honda were so polite and helpful. They made my car buying experience a great one. I am so happy I decided to purchase my car at this location!
My service experience was excellent, as always. Abdul, Dexter and all of the service department continue to do a professional job, in always making me feel like I am their only customer on the lot. They always have my wants/needs in mind and keep me informed on the progress of my service/repairs. They are the greatest!!!
Skyler Lewis was great at organizing and keeping me up-to-date on the progress of my car repair! He provided awesome customer service!!! Great employee!!!
Was very happy with service. Proud owner of new Honda. Every one was very helpful and friendly. Everything went very smoothly. Thank you very much
Thank you for a great deal I still can't believe. Everyone was very honest about everything that was told to me. They did a great job in convincing me to buy the SUV.
Had issues with another dealership & Wolfchase Honda helped us out & fixed our problem - that is when we found out the other dealership did NOT do the work just told us they did. Thank you Wolfchase Honda!
We get excellent care and service at Wolfchase Honda. We are able to get appointments at our convenience and trust the work that is done.
Great experience. The entire team was friendly and helpful. They provided good information on inventory and found a car that met our needs within in our price budget.
I am ALWAYS satisfied with Wolfchase Honda whether I'm making a purchase or getting service! Abdul, Mr. Abner, Dexter, Skylar, Reggie and Terrence are a great group of guys to do business with. I'm a HondaGirl for life!!! ~ Yvette Beal
The car buying experience was made a pleasure by the entire staff. The actual negotiating went smoother than I anticipated. I didn't have to wait very long for the new car to be prepped for delivery either.

Bienvenido a Wolfchase Honda
Cuando elige este concesionario, elige una asociación de por vida con su distribuidor. Estamos comprometidos a ayudarle a encontrar el vehículo adecuado para usted, así como a preservar el rendimiento, la seguridad, la fiabilidad y el valor a largo plazo de su compra de vehículo. Puede contar con este concesionario para una experiencia de servicio opulenta desde el momento en que entra en nuestro showroom. Visítenos hoy en nuestra dirección — nuestros profesionales experimentados están listos para responder a cualquier pregunta que pueda tener.
Este concesionario se esfuerza por proporcionar los mejores vehículos y servicio posible a la zona de concesionarios. Nuestro experimentado personal de ventas y servicio está disponible para ayudarle a encontrar y mantener su próximo vehículo. ¡Visite nuestra sala de exposición hoy y permítanos ayudarlo a encontrar el vehículo de sus sueños!
Obtener Las Direcciones Wolfchase Honda