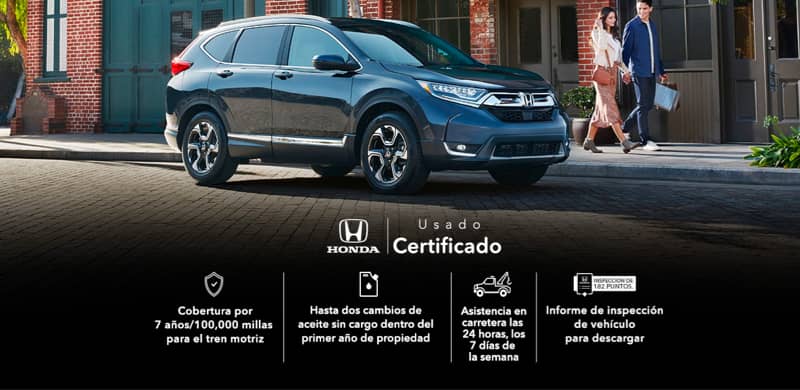 Usados Certificados Vehículos
Nada se compara con la calidad de un Honda. Ningún otro programa se le acerca.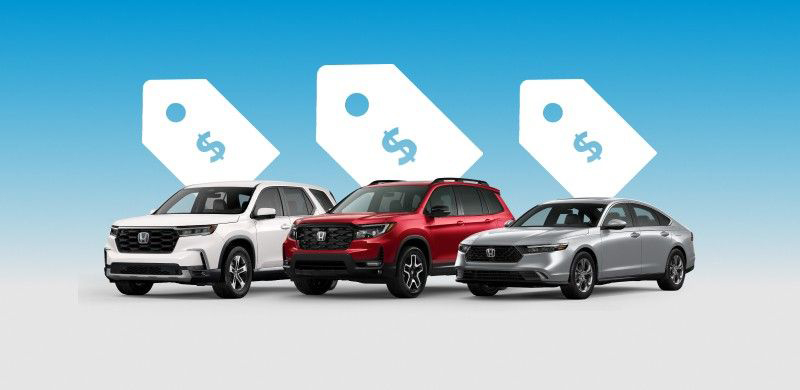 Ofertas Vigentes
Vea las ofertas actuales destacadas de este mes en los nuevos vehículos Honda.
Nuestras Reseñas
The staff at Wolfchase is amazing. From the time I arrived on the lot, I was greeted with courtesy. Luis was very engaging and helped me find the exact car I wanted. I appreciate the warmth and hospitality without the pressure. Thank you Luis, Bill, and Silas for all your help.
Excellent customer service!
We always purchase our cars at this dealership because of the quality of the product and the great staff -- sales folks, finance team, and service gurus.
Much older Honda that they fixed but problem happened again several months later. They fixed it fast under their 1yr parts & labor warranty. Service tech got me in ASAP and getting work done. Great at communication about my car!! Thorough explanations too read very much appreciated! Will be back for sure.
Excellent service from Dexter Alexander and his team on my 2006 minivan!
Wolfchase Honda has always done a great job servicing my vehicles. I own 4 hondas, and we take all of them to Wolfchase for our service needs.
Always professional and kind. Affordable and honest.
I did not actually purchase a Honda but did give it serious consideration as I spent an hour with the sales rep named Jason White. He was an outstanding listener and is someone I would buy a car from. A different vehicle simply suited my needs better. Like all dealerships, Honda is currently dealing with supply chain issues but they give great customer service.
I have been taking our Hondas to Wolfchase Honda for service for over a decade. They always do what they say they will and don't press me for service I do not want right then. I have never had to take a car back because of a mistake. Dealer labor rates are higher than no-brand mechanics, but with the complexity of modern cars (and Honda in particular) I feel more confident that I will get the right fix the first time by going to an honest dealer. Recently, I had an intermittent problem that seems electrical, and the tech ran some tests that did not reveal the cause. I still have the problem, so I left a less than smiley-face review. The service manager called me a few days later to clarify my concern and promised to work with me until we sort the problem out. We do not know each other, so this was a little beyond my expectations.
Service was friendly, helpful and fast. The other dealership would not answer my questions when I called them, told me nothing was wrong with my battery, they couldn't see me for days, etc.... Not Wolfchase. They saw me that day and fixed my car under warranty and was very friendly about it. I do recommend them for all your auto needs.
Don was phenomenal to work with! We took several test drives with him and he was very well-informed and honest. His patience, kindness, knowledgeability, and up-front attitude won us over! Additionally, the 2023 Honda HR-V we bought from this dealership is a phenomenal car with great safety features and provided a very smooth and enjoyable ride from Memphis back to Denver!
I had a great experience from the time I walked through the door. Mickey exhibited great customer service!
Excellent customer service from agents that I met with upon arrival at service department. Service requested explained and received while I waited inside customer waiting area, which is spacious! I have received services at this Honda location for more than 5+ years and continue to be very satisfied with my care care services!!!!
Quick and quality service.
Great service! Friendly and professional staff. I love coming to Honda to have my car serviced.
Everyone is very helpful and professional. You won't be disappointed at Wolfchase. Give it a try. John Tierney and Donnie Hatcher (Asst. Mgt) are very knowledgeable.
We purchased a used Toyota FJ Cruiser from out of state. Jason Tao worked with us to make it a very smooth transaction including answering our questions, taking pictures, and overseeing the transport. Based on our experience, we highly recommend Jason and Wolfchase Honda.
Great service. Very fast and reasonably priced
All I can say about this place is WOW. If I could give them a million stars, I would. Some of the nicest, most understanding, & patient people I have ever met. They go completely over the top for their customers & I could not be more thankful for them ! Please consider them when looking for a new vehicle. I promise you won't be disappointed.
Mr. McCarley didn't stop until I got the car I wanted and I really appreciate his effort because I was becoming doubtful,such a great salesman. I will refer any and everyone to get a car at WOLF-CHASE HONDA make sure you go see mr WILL MCCARLEY!
Honest, straightforward, no pressure, and did everything they said they would do...even a little more. A pleasant experience.
Always a good experience, left Auto nation Honda 385 to get my car serviced at Wolfchase Honda because their customer service is superior and attention to detail and wait time is way better than 395! My service advisor John is professional and transparent to the needs of the customer, he also researched a warranty recall for my car that I wasn't aware of, set the appointment to my schedule and ensured the work was done in a timely manner! I'm pleased with decision to cut ties with 385 where I purchased my Honda in 2016, Thank you Wolfchase Honda for making me a valued customer
Dexter is amazing to work with! They are quick & thorough!! Highly recommended Honda @ Wolf Chase.
My recent experience was with the service department and specifically a Mr. John T., senior service advisor. Everyone was on top of their duties here, quickly took care of two Hondas as best as they could or as best as we could afford. Great communication and fast, reliable work. Would absolutely be a repeat customer here if and when I need.

Bienvenido a Wolfchase Honda
Cuando elige este concesionario, elige una asociación de por vida con su distribuidor. Estamos comprometidos a ayudarle a encontrar el vehículo adecuado para usted, así como a preservar el rendimiento, la seguridad, la fiabilidad y el valor a largo plazo de su compra de vehículo. Puede contar con este concesionario para una experiencia de servicio opulenta desde el momento en que entra en nuestro showroom. Visítenos hoy en nuestra dirección — nuestros profesionales experimentados están listos para responder a cualquier pregunta que pueda tener.
Este concesionario se esfuerza por proporcionar los mejores vehículos y servicio posible a la zona de concesionarios. Nuestro experimentado personal de ventas y servicio está disponible para ayudarle a encontrar y mantener su próximo vehículo. ¡Visite nuestra sala de exposición hoy y permítanos ayudarlo a encontrar el vehículo de sus sueños!
Obtener Las Direcciones Wolfchase Honda