How Often Should You Rotate Your Tires?

If you're wondering how often you should rotate your tires on your Honda in the Arlington area, the answer is approximately every 5,000 to 7,000 miles. It's always a good idea to consult your owner's manual to see the specific mileage for your vehicle. The Wolfchase Honda service center has put together this guide to help you better understand tire rotations.
When to Rotate Tires on FWD and RWD Vehicles
Vehicles with front-wheel drive have power sent to the front tires from the engine, which causes the two front wheels to wear quicker than the rear wheels. It's the opposite with rear-wheel drive. The back wheels receive the power, causing them to wear faster. Here's what you need to know about when to rotate tires for your FWD or RWD vehicle:
A FWD or RWD vehicle needs a tire rotation every 5,000 to 7,500 miles, or as recommended in the owner's manual.
If you're rotating the tires on your FWD vehicle yourself, make sure you flip sides when you move the rear tires to the front. For example, the back right tire will go on the front left side. When you move the front tires back, keep them on the same side. The front left tire should go on the back left side.
For a RWD tire rotation, you do the opposite. Move the front wheel back and flip sides, so the front right tire goes on the back left side. Move the back tires directly forward on the same sides.
If you regularly drive on rough terrain near Memphis, you may want to rotate your tires more often than is specified.
AWD Tire Rotation Tips
If you have an AWD drive vehicle and are wondering how many miles to rotate tires, we can help. Tires on AWD vehicles wear differently, so it's recommended that your rotate your tires every 3,000 to 5,000 miles. Be sure to check your owner's manual, though, for exact recommendations. If you're not sure when your last tire rotation was, you can schedule an appointment at your local service center in Bartlett. We'll check to see if the tread wear requires a rotation, which happens when the tread variance is over 2/32 of an inch. You can also ask for a tire rotation the next time you get your oil changed.
Why Rotate Tires?
Regularly rotating your tires extend the life of the tires, and prevents you have from having to get one or two new tires at a time. Additional benefits include:
Less stress on the drivetrain
Better traction on slippery roads
Quieter road noise
If you want your car to better to have better handling in Cordova, be sure to add tire rotations to your regular maintenance plan. Keep in mind, though, that even well-cared-for tires need to be replaced eventually, and our parts center is here when that time comes.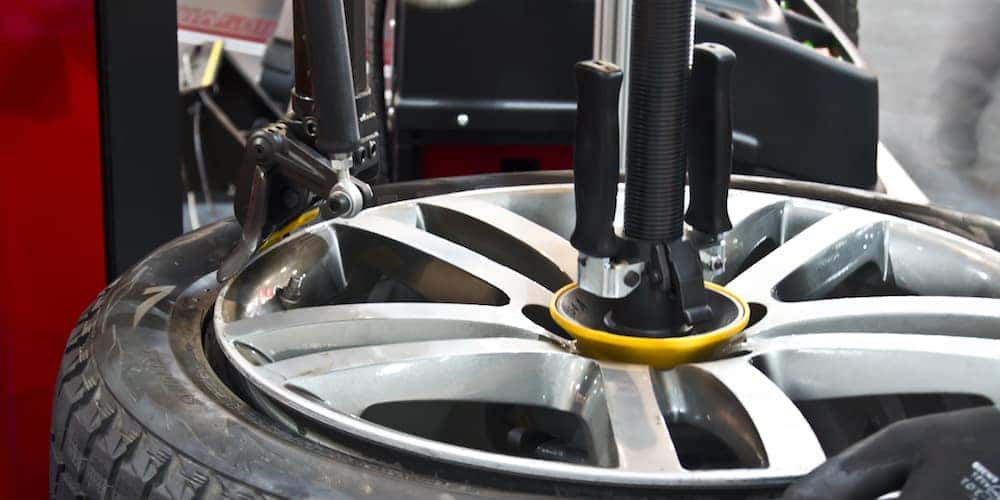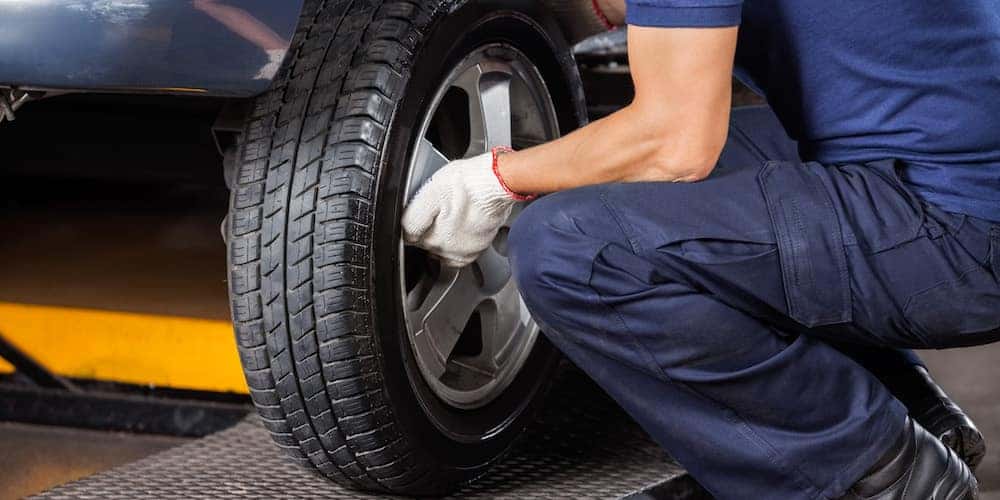 Professional Tire Care Advice from Wolfchase Honda
For additional information about tire care and other automotive maintenance needs, from checking your transmission fluid and oil level, to jump-starting your car, to cleaning your windshield. Contact us, and our trained service professional will be happy to answer your questions.
Service Specials From Wolfchase Honda
More Auto Service Tips From Wolfchase Honda
Motor oil is important to the function of a Honda vehicle, and you should always make sure there's just the right amount. Keeping your oil at the proper level helps protect all of your engine's internal moving parts, whether you're sticking to the streets of Arlington or heading far from Cordova. Schedule Oil Change Learn…

Getting the dirt off the outside of your window can be as simple as driving through a car wash, but what do you do to get the inside clean? When it comes to cleaning inside, the windshield and windows are pretty simple to do. First, you'll just need to acquire a microfiber towel, glass cleaner,…

Part of owning and caring for a car is knowing how to check that everything is running properly, from oil to tires to transmission. Understanding how to check your transmission fluid can help prevent an unexpected visit to the Honda service center and keep you behind the wheel of a safer car around Arlington. Schedule Service…