How to Check Your Transmission Fluid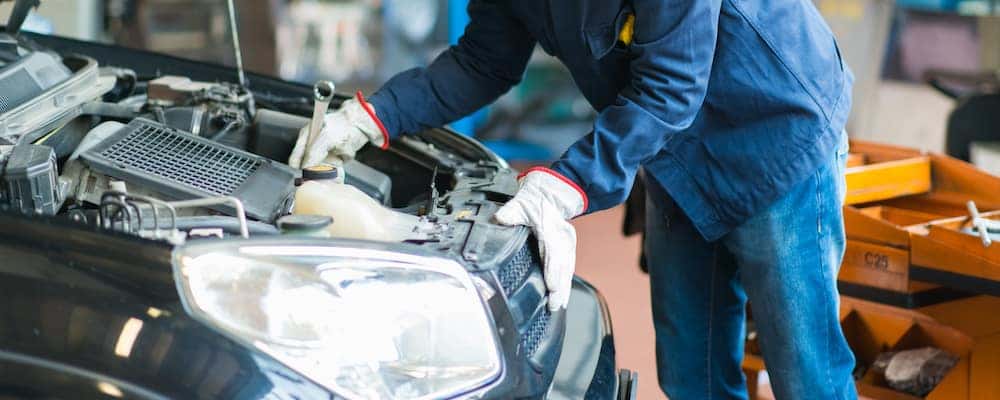 Part of owning and caring for a car is knowing how to check that everything is running properly, from oil to tires to transmission. Understanding how to check your transmission fluid can help prevent an unexpected visit to the Honda service center and keep you behind the wheel of a safer car around Arlington.
Steps to Check Transmission Fluid
Turn the car on. The engine should be warmed up to check the level.
Find the transmission fluid dipstick. On front-wheel drive cars, it's usually located to the right of the oil dipstick. Check your owner's manual if you're having trouble finding it.
Remove the dipstick and touch the fluid, moving it around between your thumb and forefinger. The fluid should be nearly clear, with a pink hue. If it looks dirty or gives off a burnt smell, take it to a service center for a replacement.
Use a rag to wipe off the dipstick. Then insert it back into the vehicle. Pull it out again and check the level. If it's under the "Full" marking, you'll need to add more.
Use a funnel to bring the fluid level up to full. Be sure not to overfill it.
If you run into any issues, feel free to check with Wolfchase Honda, providing service to customers from Arlington and beyond.
How Often Do You Check Your Transmission Fluid?
You should check the main fluid levels of your car monthly. That includes checking your transmission fluid, power steering fluid, and engine oil. As always, you can consult your owner's manual for a more specific maintenance schedule.
Transmission Fluid Basics
Your transmission is one of the most complex parts of your vehicle. Before you check your transmission fluid, explore these tips:
Not all transmission fluid is the same, with different types for recent models, manual transmissions, and automatic transmissions. Your owner's manual will recommend a particular type of transmission fluid.
Checking the fluid on a manual transmission will usually require a jack to access a plug located beneath the car. For most drivers, a visit to our service center near Cordova is more convenient.
If your vehicle hesitates before shifting gears, it might be due to low transmission fluid. However, it could be a sign of a more serious problem. Check the fluid level first, but if it's fine, schedule service with us today.
You'll want to replace your transmission fluid every 50,000 to 100,000 miles. The actual amount depends on your driving habits, type of transmission, and other factors. Check your owner's manual for a more specific replacement interval.
Learn More About How to Check Your Transmission Fluid at Wolfchase Honda
We can help with any questions you have about vehicle service, maintenance, or cleaning- including explaining what is antifreeze and how to check your oil level. Contact our service center at (800) 591-5998, reach out online, or stop by our showroom near Memphis.
Service Specials at Wolfchase Honda