How Often to Change Spark Plugs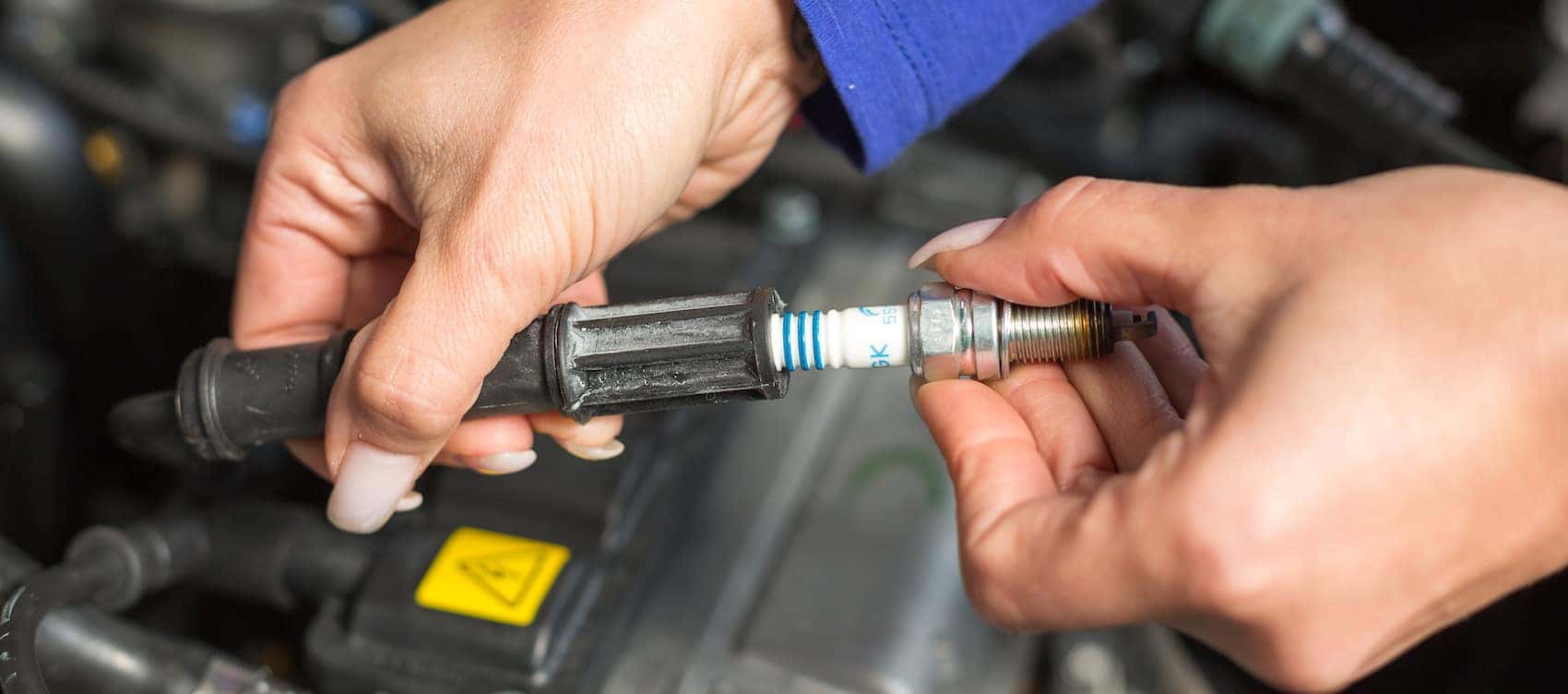 Keeping up with regular maintenance will mean your Honda will stay at peak performance no matter where your Arlington travels take you. Many drivers know how important changing their oil or rotating their tires are, but few take the time to learn how often to change spark plugs. Neglecting this crucial element to your vehicle may cause serious problems on your favorite drives. To answer the question, "When do I change spark plugs?" a range of factors should be considered, but a good guideline is around every 30,000 miles. Like most aspects of your vehicle, there can be significant variance in the longevity of your spark plugs, so it's important to consult your owner's manual and contact your local service center technicians for specifics.
When Do I Change Spark Plugs?
Despite their humble size and simplicity, spark plugs are completely necessary for the function of your vehicle as you explore around Memphis. Essentially, they move high voltage current from the ignition coil to ignite the combustion chamber, which starts your engine when sufficient fuel is present. Because the performance of your spark plugs depends on a range of factors, knowing how often to change spark plugs can make a significant difference in the driving experience. Learn some of the malfunction signs of a faulty or aging product below:
Slow or no start
The engine is running rough
High fuel consumption
Poor acceleration
Engine misfire
Rough idling
Benefits of Changing Your Spark Plugs
Avoiding the above issues is plenty of incentive to keep up with your spark plug health, but you should also consider the following benefits of changing your spark plugs with regularity:
Your Vehicle Starts Smoothly: With a well-functioning spark plug, you'll have access to a smoother ignition, and consequently, a better drive around Cordova.
Improved fuel economy: A worn spark plug may reduce your fuel economy by up to 30%.
Less harmful emissions: Replacing your vehicle's spark plugs can not only help increase your gas mileage but also improve your emissions.
Consistent combustion system: Continuous combustion means your vehicle's system will be running as it should be and reduces wear on the rest of your engine.
Trust Wolfchase Honda For Your Service Needs
Now that we've covered how often to change spark plugs for your Honda, consider learning more of our parts tips and tricks to keep you on the road as long as possible, like how to jump start a car, how to replace your Honda key fob battery, and more. Contact our parts center experts for genuine OEM parts that fit perfectly to your vehicle's needs. Our specialists have all the information, like where Honda is made and how to check your oil, to make sure your vehicle runs its smoothest, from Germantown to Collierville and beyond!